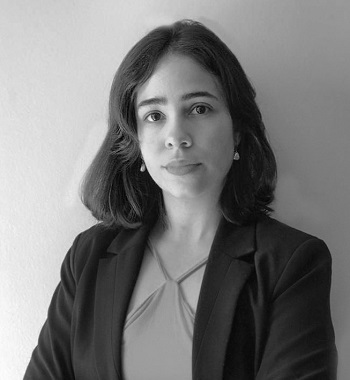 Letícia Cordeiro
Letícia works in the tax litigation department of the office, providing legal support for clients from different branches, such as, mining, metallurgy, highway concessionaires and cellulose production, among others.
Acting with both administrative and judicial tax litigation, Letícia offers legal support in Courts of Justice and Federal Regional Courts, as well as in administrative tax councils in all federal, state and municipal level, such as Administrative Council of Tax Appeals (CARF), Finance Council of the State of Bahia (CONSEF/BA) and Municipal Tax Council of Salvador/Bahia.
Association
OAB – Ordem dos Advogados do Brasil - Seccional Bahia
(Brazilian Bar Association – Sectional Council of the State of Bahia)
Academic Background
Post-Graduation student in Tax and Customs Law at Pontifícia Universidade Católica de Minas Gerais – PUC Minas (currently)
Bachelor of Laws at Universidade Estadual do Sudoeste da Bahia - UESB, 2020.
Languages
Portuguese and English.
E-mail